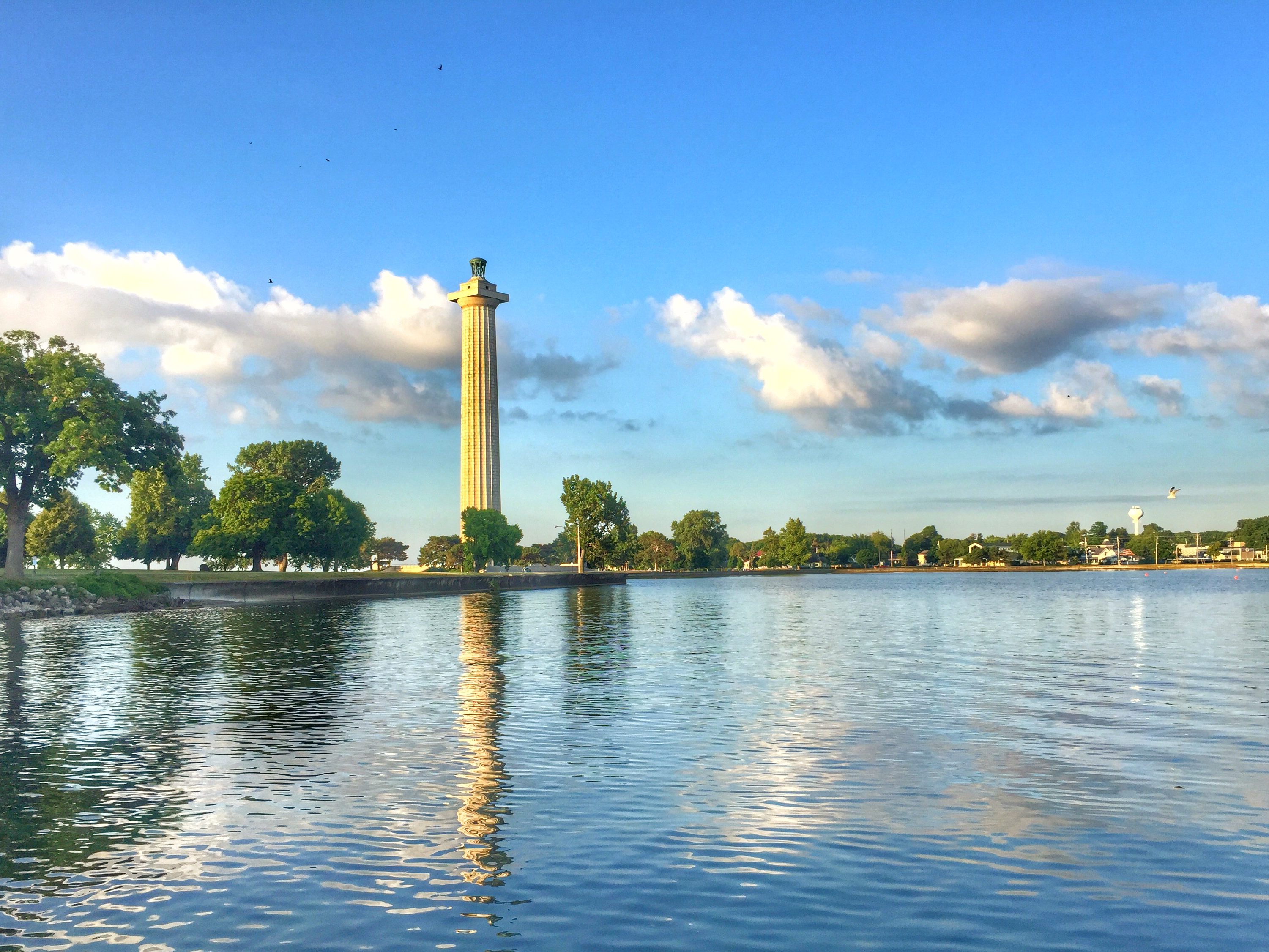 Welcome to the Put-in-Bay Gazette Online, your destination for everything news related to Put-in-Bay and the Bass Islands. Here you'll be able to explore our current issue online or take a look through our archives. You can also subscribe to the Put-in-Bay Gazette print edition, which is mailed to your mailbox every month.
Subscribe Online
To get the latest Put-in-Bay news at your fingertips.
TOP LEFT: Det. Sgt. Randy Sehl with a group of Pirates during Pyrate Fest. TOP CENTER: Among those having fun on the museum tour of North Bass Island on Wednesday, June 22nd, were (left to right) Shelley Kindt Iott, Michele Heineman, Michelle Lagor, Theresa Finney and Susan Byrnes. TOP RIGHT: Ty Winchester, Elizabeth McCann Goodman and her niece Theodora enjoying Pyrate Fest. CENTER LEFT: These ladies were on hand to bartend at this year's Drag Show at the Roundhouse. CENTER: Anna Patry from Bayview Ave. was happy when her dog, Harmony, was a big prize winner at the Pooch Parade in DeRivera Park on Saturday, June 11th. CENTER RIGHT: Scott Jackson says these are some of the women who especially had influence in his life and career while celebrating his birthday at Das Lokal Biergarten at the Goat on Saturday, June 11th. Left to right are Kendra Koehler, Doris Hubschman, Sha Miklas, Scotty, Daisy Ball-Johnson, Scotty's mom Joann Jackson, Sue Duffy Fegen, Rose Kahler and Holly Kirsch. BOTTOM LEFT: Mother Mary Staley and Marsha Patry serve up strawberry shortcake at St. Paul's booth at Founder's Day. BOTTOM CENTER: Noah Theodore, Wendy Chambers and Jordan Jenkins from the Put-in-Bay Chamber of Commerce office working their booth at Pyrate Fest. BOTTOM RIGHT: Barb Hunter, Janet Cermac, Mary Myers and Debbie Larcey pose with the dressed up tree on North Bass Island during the golf cart tour there this past month.
See More From The Current Issue
Check out the current issue of the Put-in-Bay Gazette online.