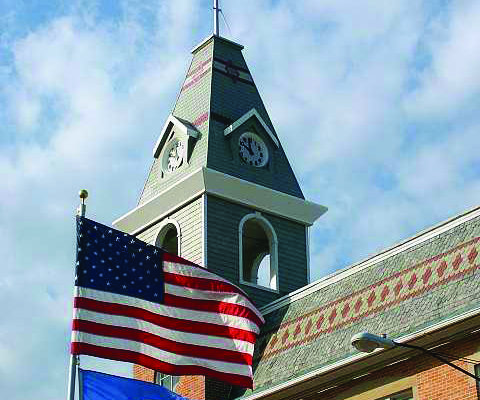 About Us
The only local newspaper for Put-in-Bay, Ohio, and the Bass Islands in Lake Erie. Look for it in newspaper stands around the Bass Islands, Catawba, Port Clinton and Marblehead.
Our Story
The Put-in-Bay Gazette Newspaper has been bringing South Bass Island residents and visitors Lake Erie news since 1980. Editor Kendra Koehler started the Putinbay Gazette island newspaper after moving to the island.  She named it after the original Put-in-Bay Gazette which was published weekly during the summers of 1936 through 1938.  Seeing the need to publish island news year round, she and her husband, Jeff, began with a typewriter and copier in their island home.
When Apple started desktop publishing with the Macintosh computer, they graduated to the digital age with the first such machine on Put-in-Bay. Today, the Put-in-Bay Gazette Newspaper publishes island news, information about events and entertainment, island stories from years ago, columns from island writers and so much more. If you're interested in the islands, islanders and everything associated with the Lake Erie Islands, you've found the right place!
Meet the Team
It takes a great team to make the Put-in-Bay Gazette newspaper possible every month. Meet some of the faces and names behind the scenes!
Kendra Koehler
Jeff Koehler
Brian Cultice
Phoebe Koehler
Contributors
Leslie Korenko, Woody Widmar, Steve Poe, Larry Schrader, McKenna Stacy, Paul Bolden, Peter Huston, Sue Duff and Susan Byrnes (Put-in-Bay Studios)
Contact Us
If you'd like to know information or get in contact with a staff member, please use our contact form on the contact us page.